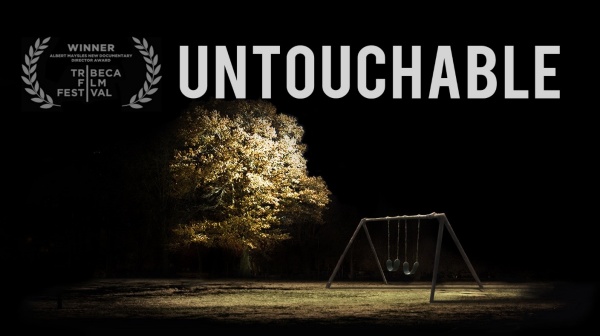 By Philip . . . NARSOL is making the award-winning UNTOUCHABLE available for institutional streaming to all of its members and affiliates from December 4th thru 7th 2021. WVRSOL has reserved a screening slot on December 6th at 7:00 pm (eastern) where we will Zoom and stream the film to those who would like to watch the film together and discuss it afterward. If you are unable to make the WVRSOL Zoom screening, don't worry we will also send a link with credentials that will allow you to watch the film during the open period of December 4th thru 7th 2021.
Film Availability: Saturday, December 4th @ 9:00 a.m. (Eastern) thru Tuesday, December 7th @ 9:00 a.m. (Eastern)
About the Film 
When the most powerful lobbyist in Florida discovers that the nanny has sexually abused his daughter, he harnesses his extraordinary political power to pass the toughest sex offender laws in the nation. UNTOUCHABLE chronicles his crusade, and its impact on the lives of several of the 900,000 people forced to live under the kinds of laws he has championed. The film interweaves intimate portraits of people who have been branded sex offenders with the heartbreaking stories of those who have suffered sexual abuse. It is a film that pushes viewers toward an uncomfortable place, requiring them to walk in the shoes of those who have survived sexual abuse but to still bear witness to the experiences of those we revile.
How the Screening Works 
On December 3rd, the day before the screening period begins (12/4), NARSOL will send WVRSOL a link to our virtual screener and a password, which we will forward to all of our constituents for personal screening anytime during the open period of December 4th thru 7th 2021. For those who signed up for our WVRSOL group streaming, you may watch the film with us, by yourself, or both with us and again individually if you like.
Additional UNTOUCHABLE resources